PRINCESS MERSABEL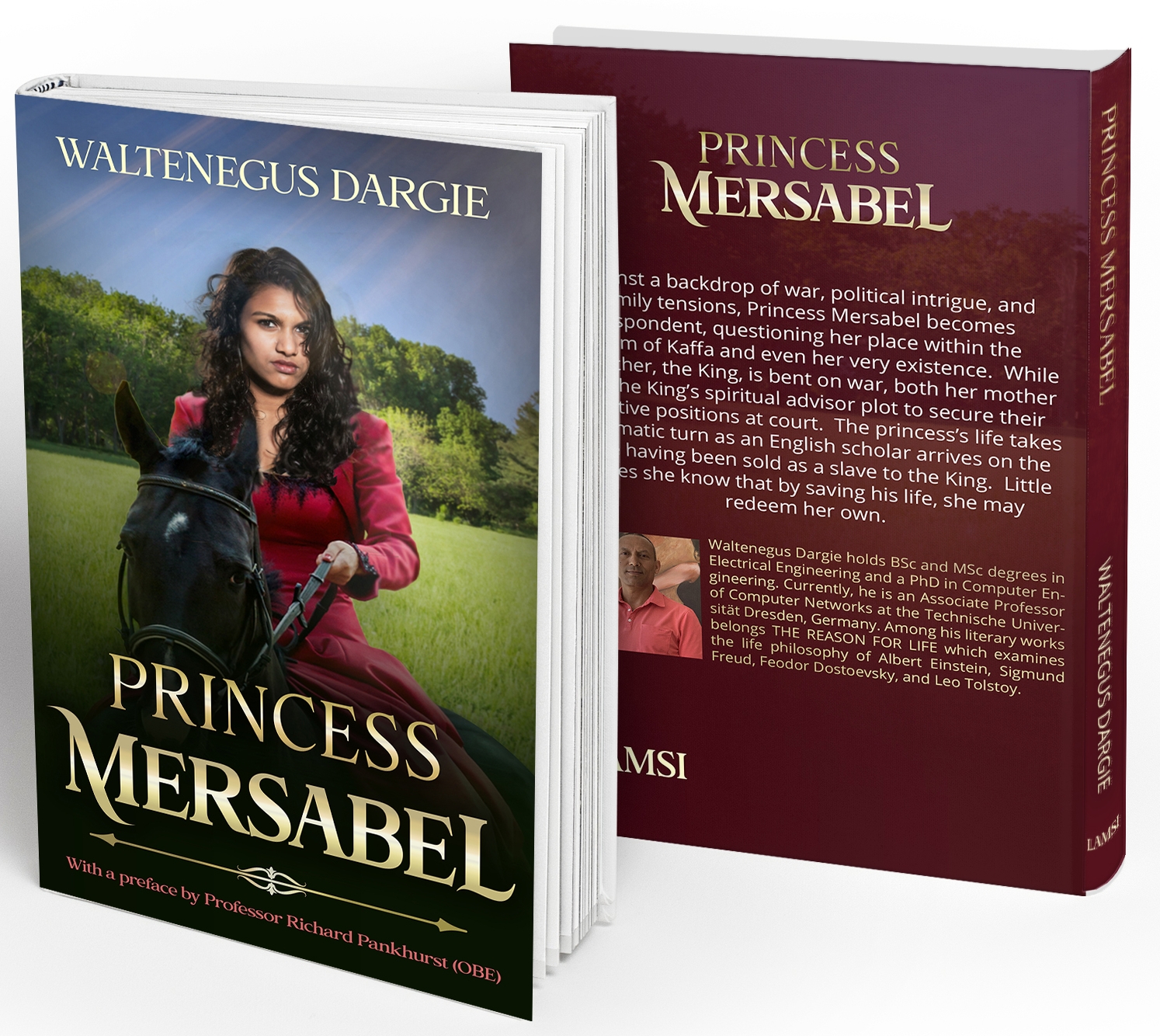 In the ancient Kingdom of Kaffa, Princess Mersabel mourns the loss of her brother in battle. Her father, the King, undeterred by his loss, prepares for a fresh war. Meanwhile, the Princess's mother is desperate to secure her position within the kingdom and dreams of marrying the princess to a prominent man. But the princess is not in love. Great excitement breaks forth in the court as a caravan of merchants arrives at the palace, bringing the King an English scholar. They claim that he is an expert in making rifles. The King purchases the Englishman with eight castrated slaves. Powerful and consequential people demand a lot from the unfortunate man. Without the help of the young princess, his life is in great peril...
Read a Forward to PRINCESS MERSABEL by the late Professor Richard Pankhurst (OBE) -- a leading scholar on Ethiopian History and the son of Sylvia Pankhurst here: FORWARD TO PRINCESS MERSABEL
You can read the first chapter by clicking on the link: CHAPTER ONE .
You can order the book from AMAZON: PRINCESS MERSABEL